Crazy Delicious S'More Cookies
Posted On September 27, 2013
This creation was inspired by combining this idea with this one.
2 1/4 Cups Flour
1 teaspoon each baking SODA and salt
2 sticks butter/margarine
3/4 cup each white sugar and brown sugar (though I use the Splenda baking blend which requires half the amount)
1 teaspoon vanilla
8 ounces sour cream
1 "sleeve" graham crackers crumbled
1 bag chocolate chips
1 bag mini marshmallows
Bake at 350 for 12-15 minutes, until golden brown. They are still quite mushy because of the marshmallow, but this was a first try. I welcome any comments on your "tweaks" below.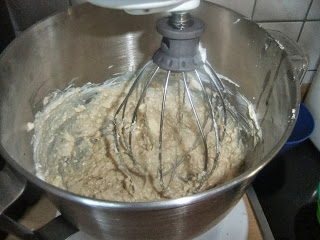 Mixing it up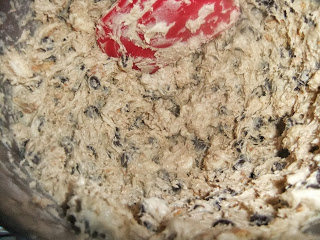 Scrumptious Dough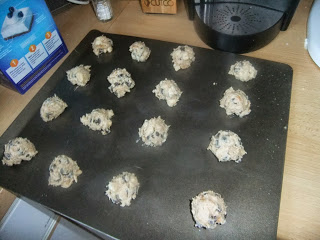 Going into the oven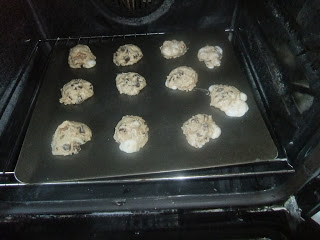 About halfway through the baking time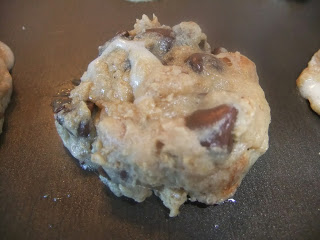 Ready for a close up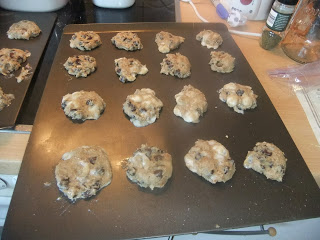 Cooling time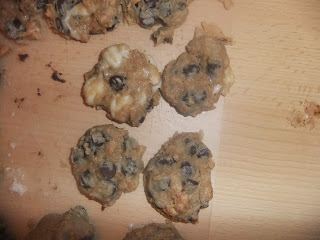 The finished product