Chicken Enchilada Casserole
Posted On January 17, 2011
This recipe is adapted from a lady in my hometown. It's full of flavor and simple to make. I also removed the "cream of" soup from the original.
Here's what you will need:
1 – 16 oz. Container Fat-free sour cream
1 tsp. Garlic Powder
Salt to taste
1 tsp. Black Pepper*2+ cups shredded Mexican blend cheese
4 cooked, shredded boneless, skinless chicken breasts (or 6-8 thighs)
12 Corn Tortillas
1 – 4oz can green chilies (if you have access to fresh roasted green chilies, use them!)
1/2 – 1 can water/ chicken stock
Stir sour cream, chilies, chicken, water, cheese and seasonings together. Layer the mixture w/ tortillas, alternating. (Cheese can either be mixed in or added on top – I usually mix the majority of the cheese with the chicken then sprinkle a little on top). Bake at 250-300 for 1 – 1 1/2 hours to avoid drying out the tortillas.  Freezes and reheats very well. Serve w/ tortilla chips for extra "crunch", especially with the leftovers.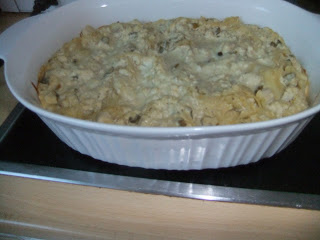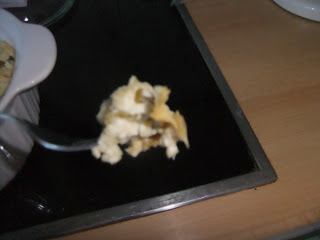 Hint: This recipe freezes best AFTER it has been cooked.
*add other seasonings to your taste. (cilantro, taco seasoning, Rotel, refried beans, etc.)