This summer, we finally joined part of my husband's family on a vacation to Maui! Traveling together, aside from visiting parents and grandparents, has been a rare treat since our return Stateside, four years ago. We enjoyed the ocean, the beautiful scenery, and the perfect climate. … well, almost...
I enjoy watching lightning and listening to thunderstorms. I marvel at the differences in storms between the flat plains of Texas, the mountains of Colorado, or the countryside of Germany. On occasion, I gazed over the horizon as a wall cloud formed, unable to look away. This seemed particularly foolish...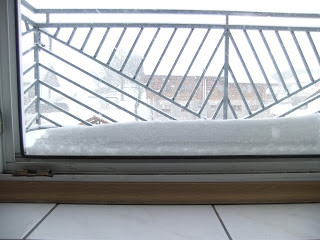 Around the holidays, we often hear "Keep Christ in Christmas" or "Jesus is the reason for the season." However, shouldn't Christ always be centered in our lives, as He is the reason for every season? It's March in Germany, and snowing again. Not a little snow, or a melting...