adapted from the "Hershey's Best Brownie recipe INGREDIENTS 1 teaspoon vanilla extract 1/4 teaspoon salt 1/2 cup pureed Pumpkin 1/2 cup all-purpose flour 1 cup sugar 1/3 cup HERSHEY'S Cocoa 1/4 teaspoon baking powder 1/2 cup butter or margarine (1 stick) , melted (this recipe easily doubles to a...
This is based on an old Weight Watcher recipe, but I tweaked for my family's allergy needs and my love of crockpot cooking. 1 lb. chicken*  1 Tablespoon Garlic and Herb Seasoning** 1 Jar of all fruit Apricot preserves 1 Tablespoon Dijon Mustard I combined all the ingredients in...
During a weekly Bible study in Germany, our gracious hostess prepared this meal. I've followed that recipe very closely in the past. Now that I'm back in the states and in a small town, I didn't see any egg-free Farfalle Noodles at Walmart. I will have to investigate further...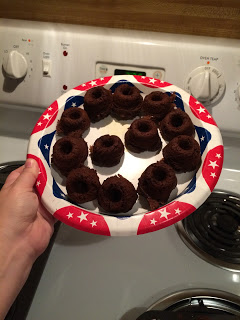 After the great donut allergy meltdown, I promised Dietrich I would make him some safe donuts after we moved into our new home. Getting "settled" enough to fulfill that promise was the challenge. I have this adorable mini-donut pan, with makes just the right size donuts for the kids to have...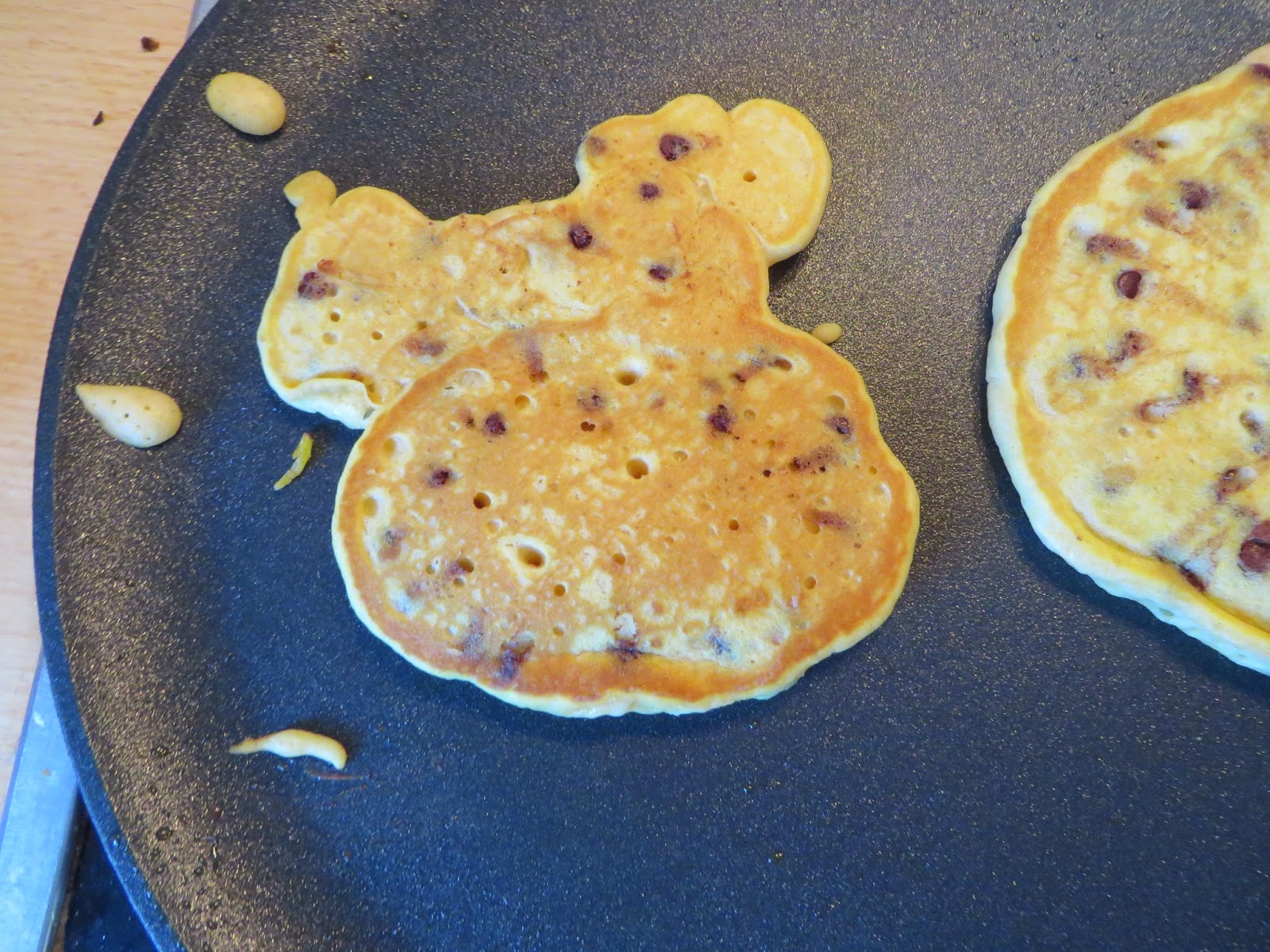 1 Cup All Purpose Flour 2 Tablespoons Sugar 2 teaspoons baking powder 1/2 teaspoon salt 1/4 Cup instant non-fat dry milk 2 Tablespoons Coconut Oil 1/4 Cup Libby's Pumpkin Pie filling 3/4 Cup Water chocolate chips We top ours with coconut syrup from Hawaii, courtesy of my Father-in-Law Adapted...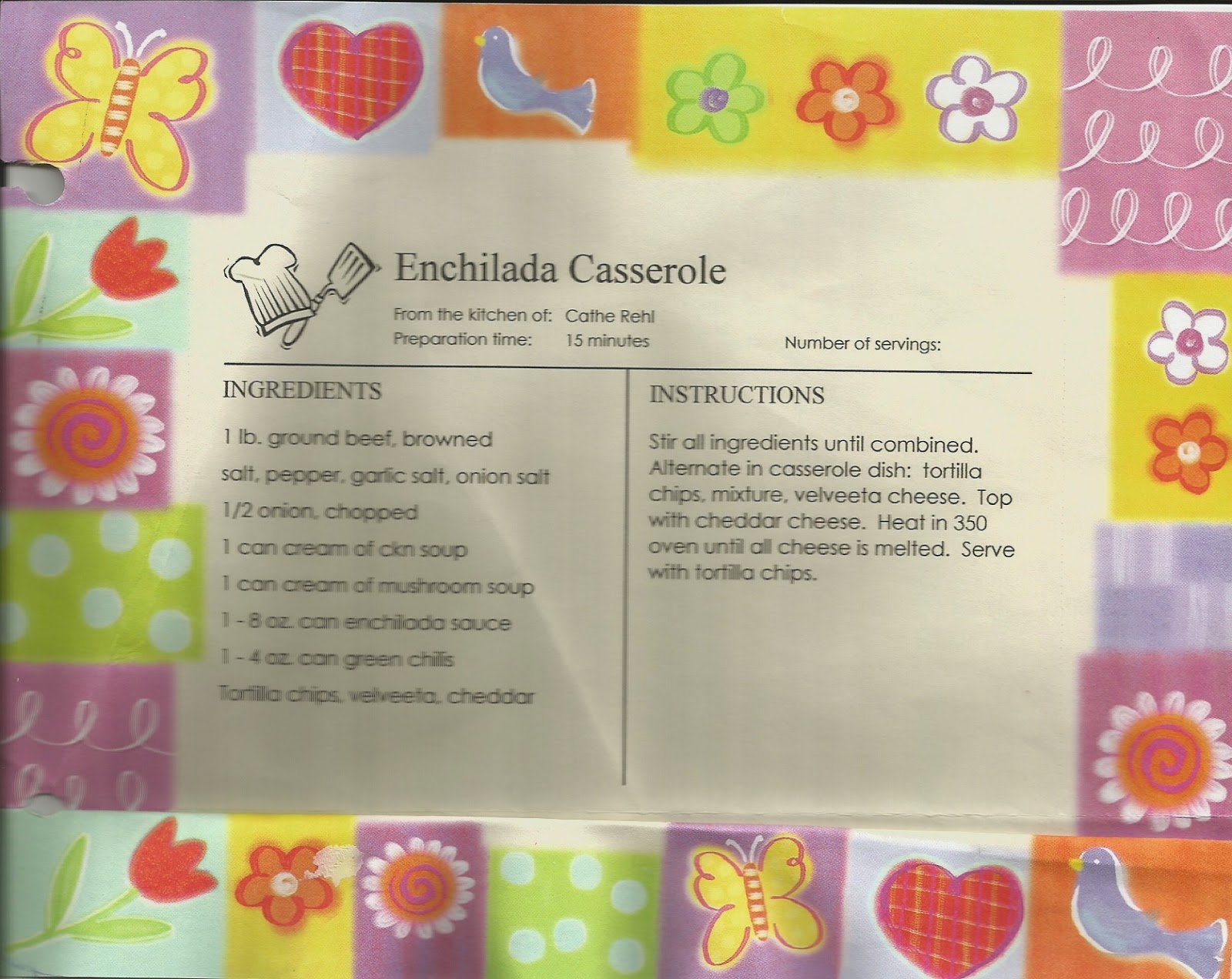 I can't tell you which house they lived in at the time, all I can tell you is that enchilada casserole was delicious. The taste was seared in my memory. After my aunt passed away, I decided to make her casserole for the first time. The first time I...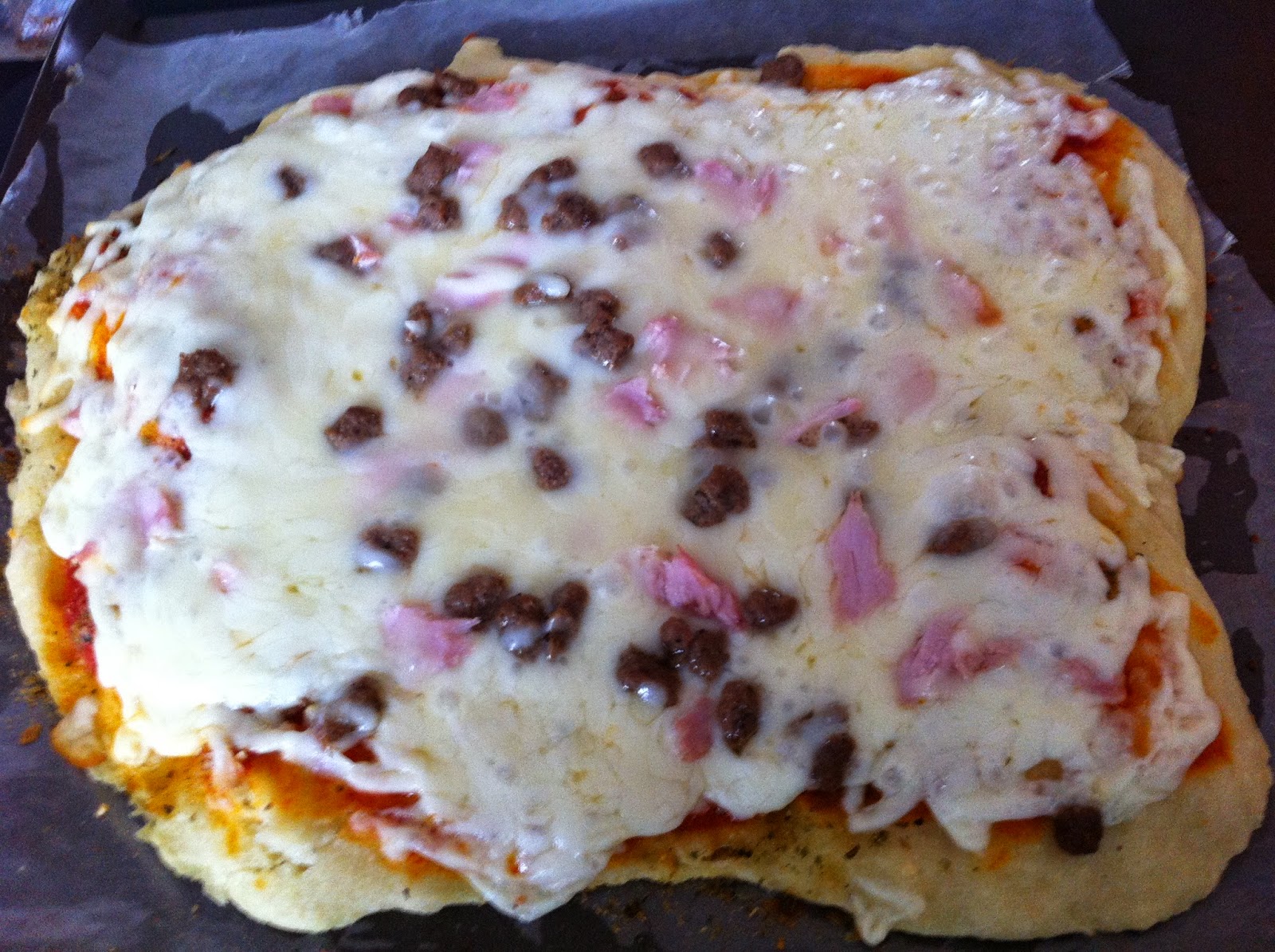 This month's home fellowship feature homemade pizza. My husband said, "We need to do this!" (to which I responded, "we used to do this all the time…"). Anyway, that next Friday, we had our own homemade pizza night. I used my mother's pizza dough recipe (doubled, and made 3...
This creation was inspired by combining this idea with this one. 2 1/4 Cups Flour 1 teaspoon each baking SODA and salt 2 sticks butter/margarine 3/4 cup each white sugar and brown sugar (though I use the Splenda baking blend which requires half the amount) 1 teaspoon vanilla 8...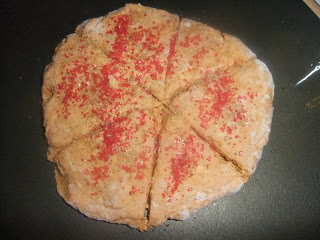 This past weekend, the church ladies had a tea party to celebrate a new baby and his mother. The tea party was complete with English Clotted Cream and Scones (the hostess sent us all home with the leftovers). I began to think about what kind of scone I could...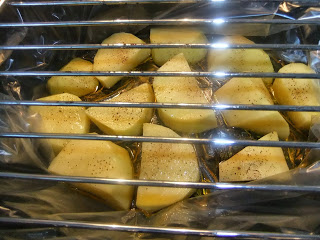 Start by peeling and cutting up the potatoes (I actually have HUGE baking potatoes – this is just ONE!) I used butter flavored oil to coat the bottom of the crock pot. The results were amazingly delicious. Salt and pepper the potatoes fairly generously. If you don't have a...