I've been a bit preoccupied to do Seven Quick Takes for a few weeks. The first week, I had a show out of town. Then I started my fourth 14-day challenge. Then the world completely lost its mind. I hope you are keeping some semblance of "normal." One thing...
I am often cold, Peter would say "always." However, I would argue that I did get too warm living without A/C in Germany and during the summer here in our apartment with its goofy air circulation. When I get cold, especially my feet, I feel as though I'll never...
Time change + weather change = an extra dose of insanity in the Caswell house. What about yours? Here are just a few ways the crazy reached new heights this week and a few things we are doing to ease the stress. Even though actual beginning age for Leadership...
Once upon a time, I dreamed of having a little girl who looked just like me. Three years ago, that dream began coming true. I didn't see it right away, but every day since, I see more of me reflected back in my sweet Rainbow Baby, Madilynn Janet....
Lately, in the wee hours before Peter's alarm wakes us, his work phone begins pinging with notifications. Emails of cancelled or rescheduled meetings, new cases for his workload, or reminders about a pressing matter on one of his current cases lead to less rest and more stress at times....
     This week is full of ups and downs. I am struggling a little to remain positive for this installment of seven quick takestakes, because the down part is so big. However, I am determined to accentuate the positive, rather than give the devil a foothold by dwelling...
It is a myth, a complete superstition that one can catch up on sleep. How do I know? Even after attempting to catch up by taking a much-needed nap (as often as I can arrange it), I'm still tired. Sometimes, even more exhausted than when I started. I often...
This post contains affiliate links. Clicking and purchasing through the links will cost nothing extra for you while providing my family with a small commission. Do you ever look at your child and say, "You're really cute, but I have no idea what you are saying!" I have several...
After looking back last week and remembering the past, this week we look forward. Imagining the distant future has always been a challenge for me. I cannot picture or even fathom what life might be like in a year or two or ten. Even though I cannot visualize how...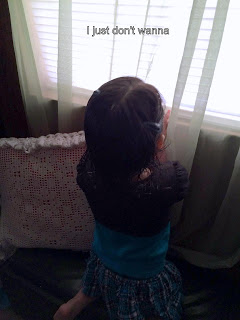 Some days simply do not go as planned or they get started much later than intended or you just don't wanna. That is an adequate summary of the week. Dietrich bounces into my bed a few minutes after Peter leaves, ready for the day, and I can barely open...