Bright Birthday Wishes for Our Rainbow
Posted On October 22, 2015
Once upon a time, I dreamed of having a little girl who looked just like me. Three years ago, that dream began coming true. I didn't see it right away, but every day since, I see more of me reflected back in my sweet Rainbow Baby, Madilynn Janet.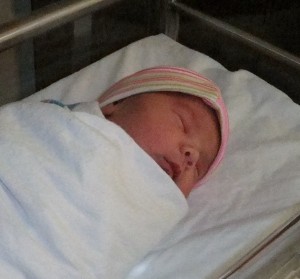 Like her namesake grandmother, Janet Lynn, Madilynn was born at hospital in Landstuhl, Germany.  Madilynn quickly became quite a traveler. Before moving to the United States, Madilynn visited seven other countries! She is strong-willed and resilient – from the very beginning. She rolled over at 10 days old, but refused to walk on her own until she was almost 18 months old. Watching her learn and grow amazes me on a daily basis.
As much as she enjoys adventure, at times Madilynn seems bored with things to the point of creating her own excitement. Quite honestly, we were shocked our first ER trip with Madilynn involved an allergic reaction rather than an attempt at flying down the stairs or scaling her crib. We also remain thankful the incident was not any worse.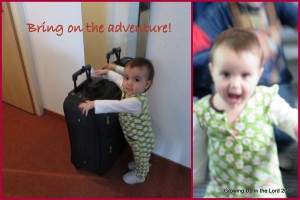 Madilynn loves people, but she enjoys keeping people guessing. She might willingly love on a person one day and refuse to have anything to do with them later. She has a "boyfriend" and a "frenemy" – and we're never sure how we feel about either of these relationships. Obviously, we want our children to get along well with others, we pray they find Christian spouses at the proper time, and we often joke/not joke about arranged marriages. Friendships at three seem very complicated, at least with her Frenemy – they seem to be truly good friends and rivals all at the same time and all the parents really don't seem to have an idea on handling this problem. Madilynn adores, bullies, and protects her big brother. Yet another strange dynamic in her relationships.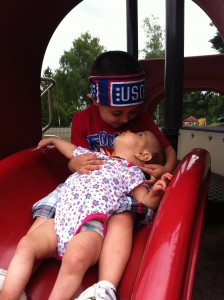 Madilynn is a force to be reckoned with, a princess that will just as quickly knock you over as she will charm and dazzle you. She is captivating: something in her eyes reveals more depth and beauty than I can describe. Many will be transfixed by her gaze, I'm sure.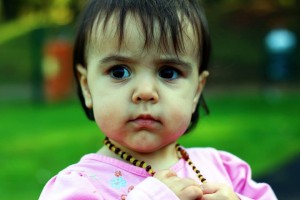 At three years old, her favorite character is Doc McStuffins. Since the eclipse, she's been obsessed with the moon. She eats at least three breakfasts and typically skips either lunch or supper. She cannot be reasoned with or bribed. If it was her favorite food last week, she won't eat it this week. I simply offer the foods and hope for the best. At least she likes fruit.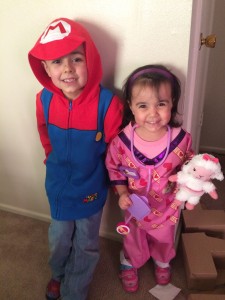 Happy Birthday, Rainbow Girl. We love you and look forward to many more adventures!