Birthdays, dancing, and mindset
Posted On August 21, 2020
This week, we've been working on getting into a routine with school and activities. We started by celebrating my husband's birthday with our friends and their families. Over the last 13 years together, he gives me "birthday cake challenges" – one that I'm most proud of is my Perry the Platypus cake. This year he told me he wanted a "cake fail cake." While looking for inspiration, I found something he wanted even more. It was a big hit with the grown-ups and kids (and even the teenagers were impressed). On the left is the picture from Pinterest. On the right is my creation.
Madilynn started ballet, which means driving to "the city" twice a week. She enjoys it. I don't think it wears her out enough though. She's learning positions, steps, and balance. She almost has her splits (which she's been working on all summer). We both get more people time while at the studio and time together driving to and from the city. Her favorite part of any class is the "freeze dance" – a freestyle free-for-all where you move until the music stops. 
Part of our activities and co-ops won't start until September, but the moms met this week to talk about one of the classes. I struggle in believing I have a seventh-grade pre-teen, which is almost high school. I know that Homeschooling is the best choice for us and I'm so glad I have a community to help me. 
On Monday, I found out that our kids had been dropped from their insurance coverage, even though I received new cards for them. I spent a total of two hours on the phone and another two hours re-applying for something that shouldn't have been dropped. Every time I've tried to speak to a supervisor or file a grievance, my call gets dropped. This added stressor did not make for a good attitude. I work hard on my mindset, but I reached my limit on Monday. As often happens, a quote came up at just the right time.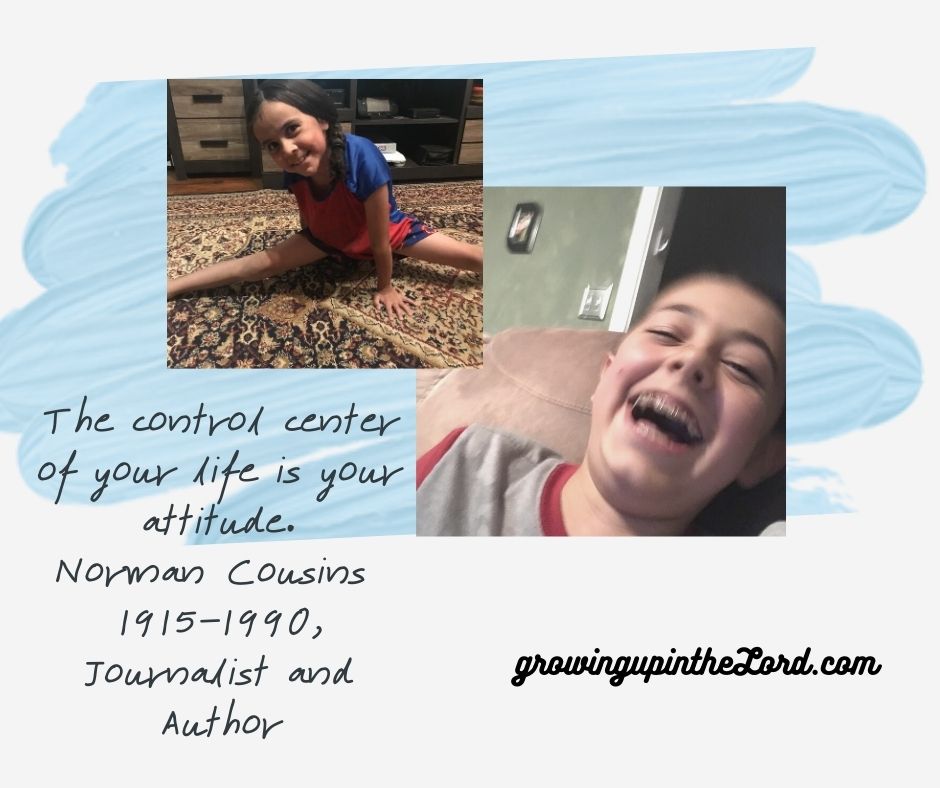 On Wednesday at about 4:30 PM, our internet and phones stopped working until sometime early Thursday morning. This was an inconvenience and the kids learned just how many things connect to the internet when I told them they couldn't watch anything. 
I've been working on creating my own graphics for a while, but this week, I kicked that up a notch. I save inspirational/motivational images every day to reshare on my pages or in my groups on Facebook. This week, I started using the quotes on those images and adding them to my own pictures. Do you know how easy it is to get lost in your pictures? This also led to cleaning up my external hard drive as I organized pictures. I have some pictures on there 2-4 times (I don't know why). It's a work in progress, but I think I've made some progress. How do you organize your pictures?
As we continue in a time of transition, I focus a lot on this verse. Whatever you are going through in this unique (insane) time, maybe you'll find comfort in this also.