Balancing Act
Posted On January 25, 2016
To say I've been in a writing slump is sugar coating the matter. It's not that I have nothing to say (I always have plenty to say), rather it is finding the motivation and energy to commit "pen to paper" and get it posted. Maybe it's a touch of the "winter blues" ~ Maybe it's a year of transitions zapping my reserves of energy and creativity ~ Maybe it's trying too hard to be "Super Susy Homemaker" as a fly from one task to the next, yet never seem to finish anything. Whatever the case, regular blog posts fell to last place in my daily race against time. I opened an empty Word document at least once a day, only to stare dumbly at the screen.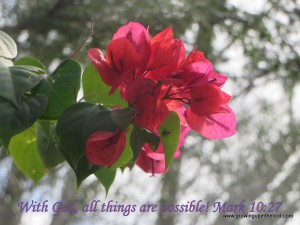 I cannot promise such a lapse will never happen again, but I can commit to kicking myself back into gear. I've seen a trend among bloggers posting a yearly focus word, rather than a list of resolutions. For me, in 2016, that word is BALANCE.
Stay-at-home mom, contract counseling work, direct sales businesses, homeschool, household chores, church activities, family time – oh how the list goes on. Something will always be undone at the end of the day, especially when the balance of priorities is out of whack. Finding that balance, dwelling in it – that is where I find peace. I know that it is possible, but only with God and realigning my priorities with His will for my life.
I link up with bloggers all over the world.
Follow me at Follow