August 2013 Review
Posted On August 31, 2013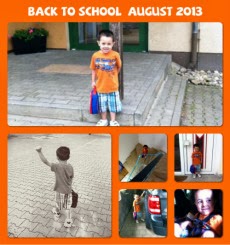 While not as packed with activity as July, August bustled with fun just the same. From VBS, to home fellowship, to Peter's birthday, every day held knew adventures. Dietrich also started back to the German Kindergarten and this year is a "Treff-Kinder" (one or two days out of the week, he and the other five-year-olds will go to a separate class for about thirty minutes. He will continue learning German, English, go on nature walks, do experiments and woodwork with tools, and even an option to play Chess. Dietrich likes school and is learning German.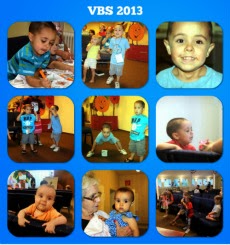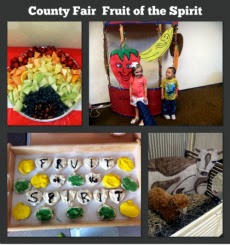 Vacation Bible School this year was full of fun and learning. I took charge of coordinating the food. Our friend, Tonya did a great job with the theme and decorations. Everyone helped out to make the event a success. The kids enjoyed every bit of the fun. Dietrich can  recite Galatians 5:22 & 25 and he sings endless verses of the fruit of the spirit song.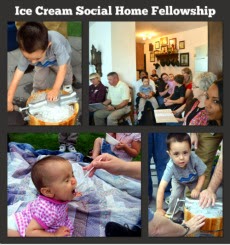 August's home fellowship was hosted by some wonderfully sweet people, Bill and KathaLee. They had a finger food and ice cream social. The fellowship was amazing, the food was DELICIOUS! Dietrich helped make the ice cream. Madilynn tasted her first ice cream. She didn't like the i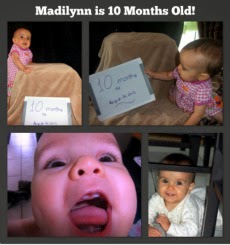 nitial cold, but she loved the flavor after that! Madilynn turned ten months old and sprouted two new teeth on the top. She's really moving around and likes going back to the dining room to "rescue" food she's dropped.Everyday life is also busy, but fun; sometimes stressful, but always rewarding. The kids keep me on my toes by getting into everything, but some of the sweetest times and cutest pictures are found in such moments.
My husband LOVES Perry the Platypus and all things Phineas and Ferb. He requested a Perry cake for his 33rd birthday. I tried my hand at fondant, and while not an utter failure, I don't know that I'll do it again.  Perry's eyes are large marshmallows with Whoppers in the middle. Overall, I think it turned out well.