A Public Tribute to a Silent Partner
Posted On September 14, 2014
In January, I wrote a tribute to my grandparents for their sixty-fifth wedding
anniversary
. Today, I am blessed to honor their daughter, my mother, who celebrates sixty years of life. Originally I thought about doing sixty things I love about my mom, or sixty things I am thankful for about her, but none of that compares to all she does for me. My mother exudes the "gentle, quiet spirit" the apostle writes about in the third chapter of first Peter.
When I graduated high school, my mother presented me with this letter. Obviously, I've kept the paper safe and the words close to my heart.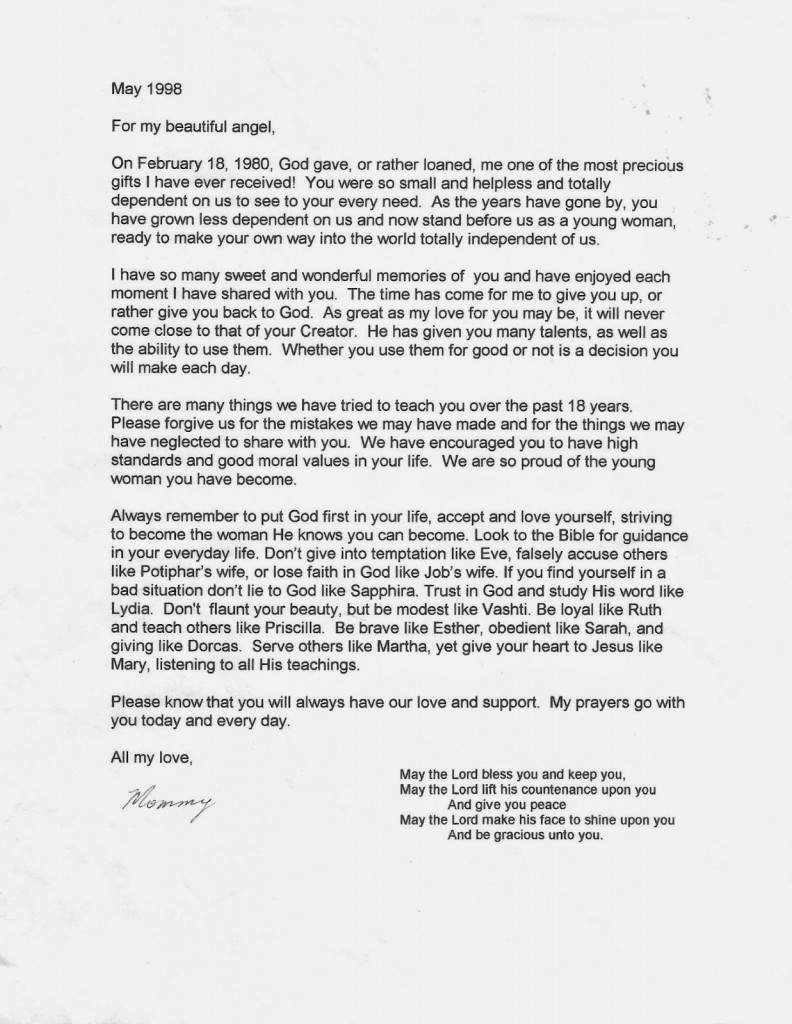 Now I'm going to try to return that blessing.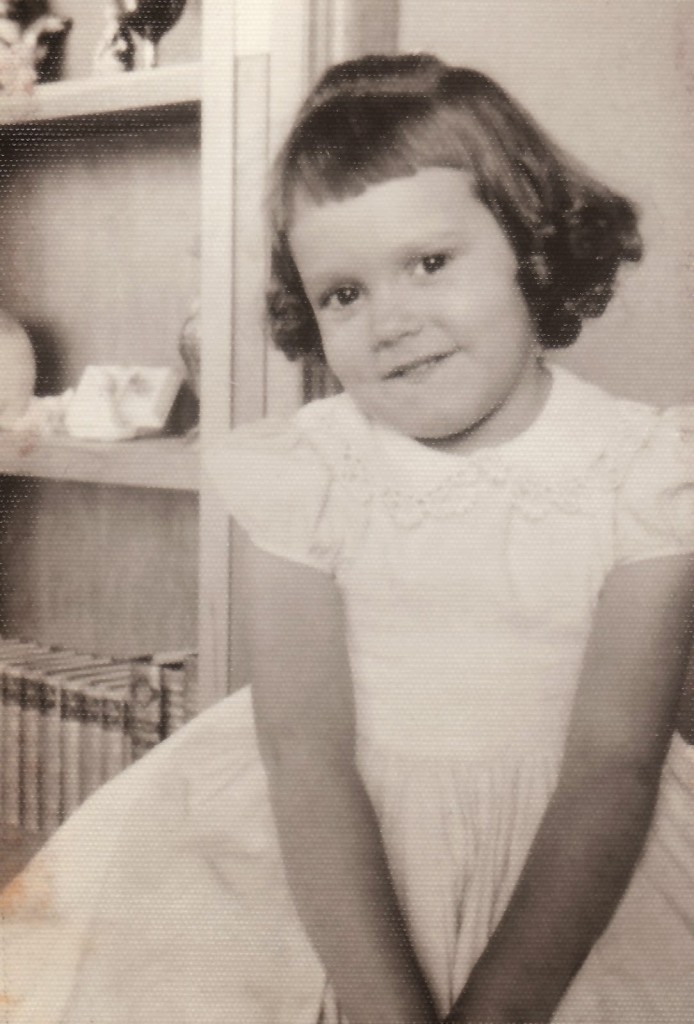 My mom, about age 3-4
You constantly surround my life in prayer. I could not fully understand this until I became a mother. I'm never far from your heart, even when an ocean separates us. You are never far from mine either. I wanted to be a mother because you were an amazing mother. Every day had lessons, most of them informal, yet all of them formative.
You work behind the scenes. You are not outspoken. However, when you speak, others should listen, because your words come from observation and wisdom, each idea carefully formed into words (unlike your oldest daughter, who opens her mouth and words fall out).
You taught me how to be a keeper at home, how to love my husband, how to love and care for my children. I'm sure I didn't always understand or appreciate the teaching at the time. I'm sure you were often wearied by my questions as I am with your oldest grandson. I think you handled me much better than I do him. You are gracious and kind, patient beyond imagination. Maybe when I'm a little more grown up, I'll be more like you. You may be my biggest fan but you are also my hero and role model.