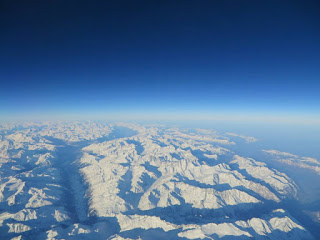 Living in Germany provides us with a unique opportunity to see the world. Thanks to Ryan Air, we can fly to other countries fairly cheaply. We just spent a wonderful, relaxing two nights in Pisa… without the children. Flying over the Alps offered a magnificent view of God's creation.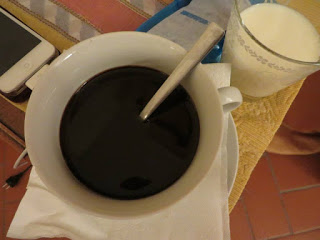 Our bed and breakfast wasn't much on amenities (and we wouldn't recommend it), but it as close to the Tower and we enjoyed walking there. The proprietor made the darkest coffee I've ever seen, and I don't think there was enough milk and sugar in the establishment to make it drinkable (for me, at least). When I poured the coffee, it came out rather thick.
The site of the Leaning Tower is breathtaking! We really enjoyed just being a couple and taking things at our own pace. We climbed to the top of the tower and saw the gorgeous Tuscan landscape. We each took a turn pushing the Tower – Peter knocking it over, me holding it up. We took a pedicab ride across the river to the shopping area – open air market. Peter pretended to dive into the Baptistery (and maybe would have if it were filled and he was a few years younger).
Our first meal in Pisa, I ordered a "fried fish" plate, expecting something like flounder or cod. Instead, this was looking at me.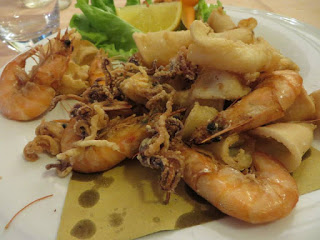 These signs were all over the city center and made me laugh
Our other meals were much better. The best meal we ate at a little Osteria down from the Tower, but unfortunately it was after all that hard work climbing the Tower, and I forgot to take a picture. I had a perfectly cooked steak at Osteria Rossini. We sampled the cheese plate at every restaurant and had gelato and cannoli on more than one occasion.
This is only the second time Dietrich has spent any nights away from me and Madilynn's first. I'm still not sure she's forgiven me. Back to the realities of work (at the office for Peter and at home for me) and parenthood.