European Adventures: Grandparent Edition
Posted On May 1, 2014
Eighteen months after their first visit, my parents returned to Germany. This time, since I was not having a baby, we were able to do some site seeing. Because someone forgot how to read airline tickets, we hit the ground running hours after my parents arrival (yeah, that would be me). We headed to the Edelweiss Lodge and Resort for three nights. While there, we did the Neuschwanstein Tour and the Innsbruck/Crystal World Tour. On the way to Neuschwanstein, we stopped at a wood carving shop and The White Church.
It is said that, in 1738, tears were seen on a dilapidated wooden figure of the Scourged Saviour. This miracle resulted in a pilgrimage rush to see the sculpture.  In 1740, a small chapel was built to house the statue but it was soon realized that the building would be too small for the number of pilgrims it attracted, and so Steingaden Abbey decided to commission a separate shrine. Many who have prayed in front of the statue of Jesus on the altar have claimed that people have been miraculously cured of their diseases, which has made this church even more of a pilgrimage site. (from Wikipedia, but the tour guide told us the same thing).
When I look at my pictures of Neuschwanstein, I could hardly believe I was really there! The construction of the castle began in 1869 and used every modern convenience (steam power). The castle itself also had state of the art technology for its time: central heating, a lift, and running water – including an indoor toilet! His castle was never completed and part of what stands today, Ludwig did not see before his death.
The Crystal World tour was interesting, but also seemed to be a ploy to get us to buy Swarovsky Crystal merchandise. Innsbruck, Austria is the capital city of Tyrol in western Austria. Unfortunately, our tour guide was difficult to understand and I'm learning about what I saw through the use of Wikipedia. In Austria, we had Greek food for lunch and we ran across an Easter Market since it was Good Friday. Dietrich's favorite part of this day included two playgrounds, one of which had a zip line.
For the first time in many years, I spent Easter with my parents. We spent the next few days closer to home. A friend from church gave us a C-130 tour. Since we live in Germany, we had a few wet days, making playground play a less likely option, so we went to Yabadoo, the indoor playground. We also went to a local chocolate factory, but the machine was broken, so we watched a video and bought treats instead.
Peter took used a four-day pass while my parents were here. True to Army life, however, he ended up having to work one of the days. With the day he DID NOT have to work, we went to the Black Forest. We only planned a day trip, but easily could have spent an entire weekend there. The Black Forest is home to Black Forest Ham, Black Forest Cake, and the cuckoo clock. The Triberg Waterfall was spectacular!
Finally, the kids and I took my parents to Trier – the oldest city in Germany. Dietrich and I have now been to Trier three times. This city is an amazing blend of old and new, Roman ruins and modern structures, medieval cathedrals and McDonald's.
We also extended the trip to cross into Luxembourg but arrived as the American Cemetery was closing. However, we were able to see the thousands of crosses marking those who served in World War II, and the memorial to General Patton, who wanted to be buried with his men (and one woman).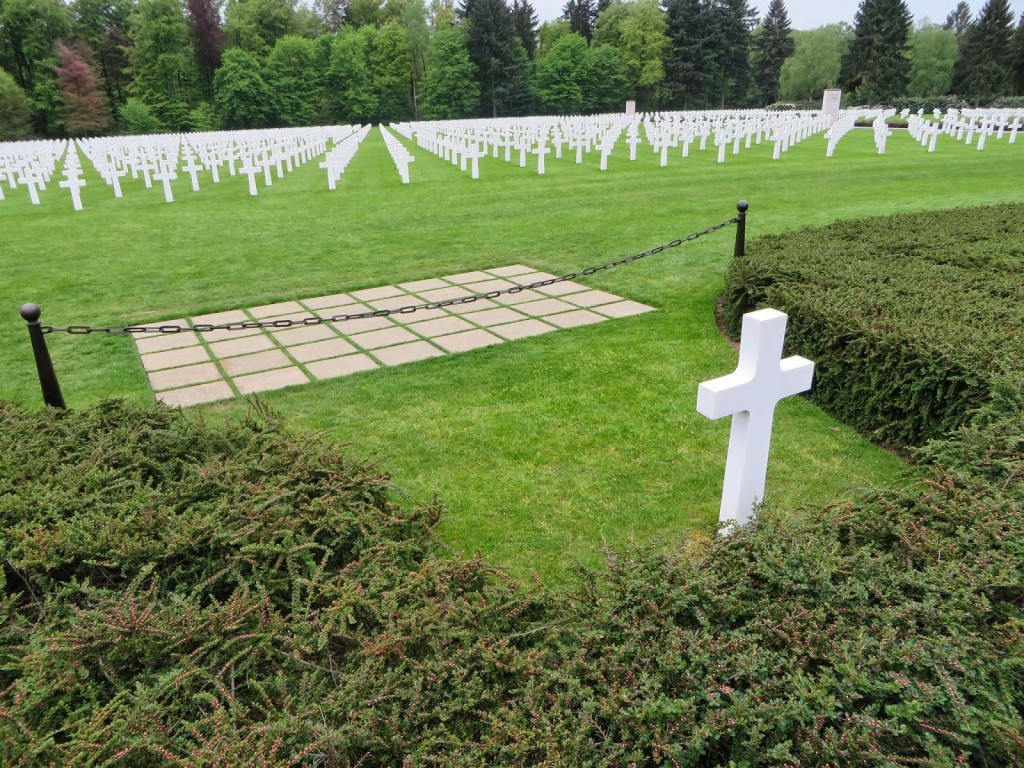 This time with my parents was filled with so many blessings and wonderful memories. I am grateful beyond measure for this time.