I left home this morning (for a vendor event). When I arrived home, the supper I started in the crockpot along with the side items for which I left instructions, smelled and tasted delicious. Bedtime did not go well. Madilynn seems to be experiencing some separation anxiety. After a few...
Time change + weather change = an extra dose of insanity in the Caswell house. What about yours? Here are just a few ways the crazy reached new heights this week and a few things we are doing to ease the stress. Even though actual beginning age for Leadership...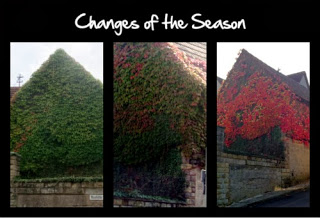 Autumn is captivatingly beautiful here in Germany. The changing colors reveal our Lord's creative artistry. The back and forth weather serves as a reminder that God has a sense of humor and that He alone is in control. (You've planned a park day only to be foiled by the...