This is based on an old Weight Watcher recipe, but I tweaked for my family's allergy needs and my love of crockpot cooking. 1 lb. chicken*  1 Tablespoon Garlic and Herb Seasoning** 1 Jar of all fruit Apricot preserves 1 Tablespoon Dijon Mustard I combined all the ingredients in...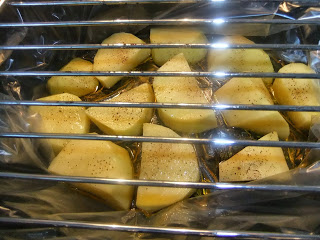 Start by peeling and cutting up the potatoes (I actually have HUGE baking potatoes – this is just ONE!) I used butter flavored oil to coat the bottom of the crock pot. The results were amazingly delicious. Salt and pepper the potatoes fairly generously. If you don't have a...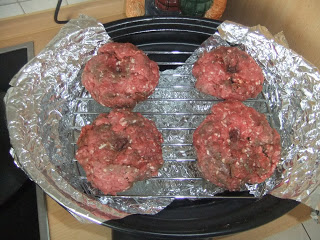 Summer. A time for grilling. Unless you live in Germany, without A/C and 90+ temperature days. A couple of weeks ago, I did steak and baked potatoes in my slow cooker. I forgot to take pictures, but the result was delicious. Anyway, since the steak was a success, I...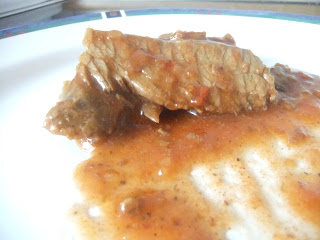 This is for a 4-5 pound beef brisket (or in German a rinderbrust) For the rub:                                            For the sauce: 2 Tbsp. Liquid Smoke          ...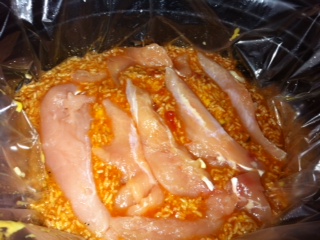 I'm not really big on rice, but I thought I would give chicken and rice another try. I combined a couple of different recipes I found through Pinterest, then added some flair of my own. It's challenging to get my little man (or even my husband) to eat vegetables,...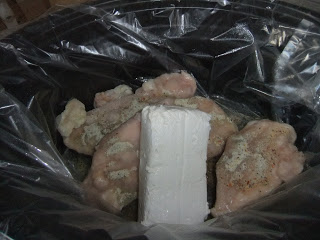 What you will need: 2- 8 oz cream cheese 2 Good Seasons Italian dressing packets 1/4 cup white cooking wine (vinegar also works) 6-8 chicken breast. Place chicken in a crock pot (still frozen) and pour the mix of the other ingredients over the chicken and cook on...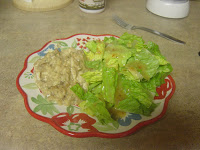 or Stuffing, if you are like my husband. Whatever you call it, this is the easiest way you'll ever make it! Maybe the entree isn't so pretty to look at, but this crock pot chicken and dressing is as yummy as it is easy to make. Whether you...